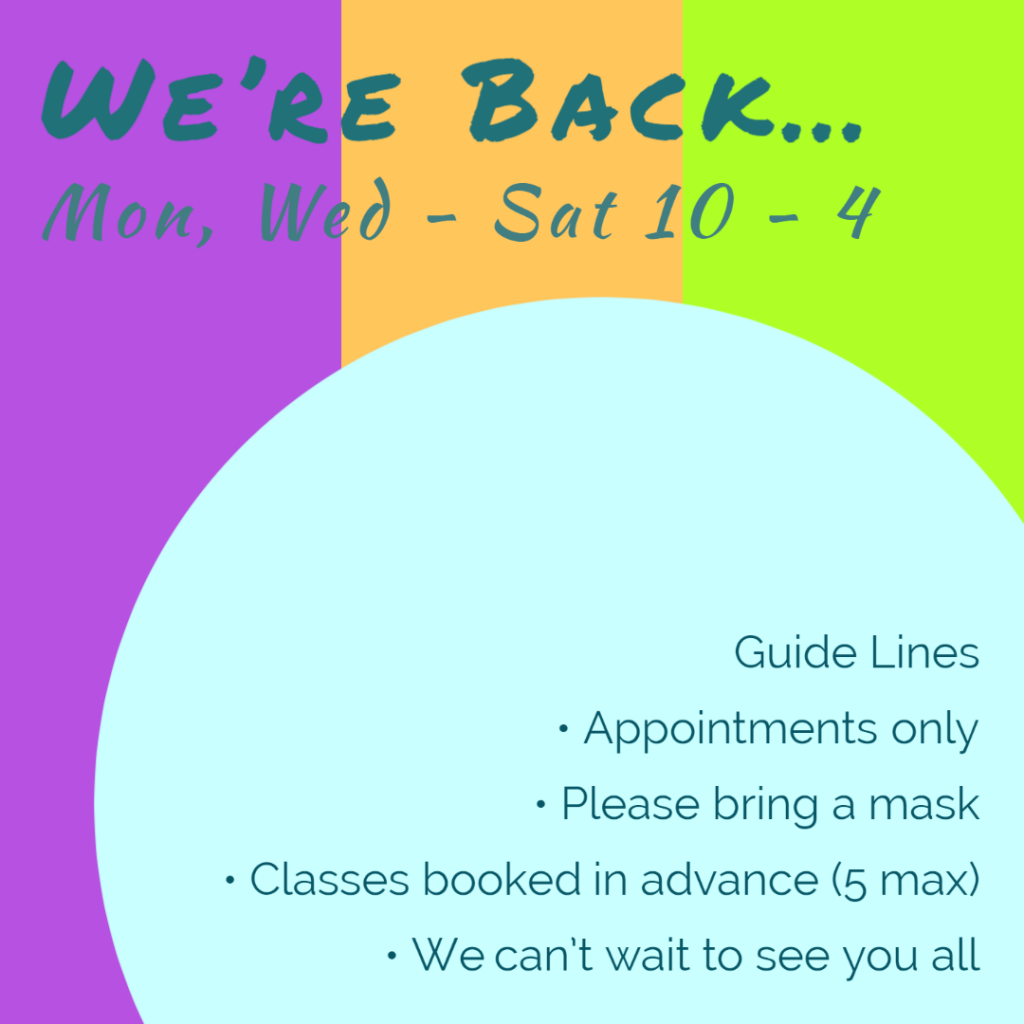 We're back and ready to go. You can book an appointment on our site, or email/call Elizabeth.
We will be holding Wednesday Knit Night with limited spots.
We are adapting to the ever changing conditions and we'd love to say THANK YOU for being here for us and with us.
We will be doing everything we can to keep you and us safe during this transition into the next chapter.