From all of us at Eliza's Buttons & Yarn, we would like to wish you all a very Merry Christmas and a joy-filled New Year. Thank you for your patronage over this past year – it means so much to us and is so appreciated.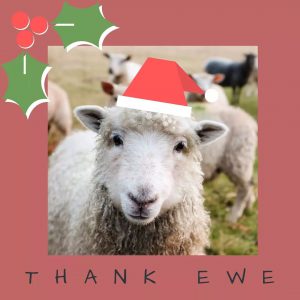 Thank you as well for your generous support of our Christmas Cheer Campaign and for all of your wonderful donations for the Women and Children's Crisis Centre. If you are still looking to keep your needles busy over the holidays, it is still cold outside and we still have some free yarn to donate for charity knitting, so drop by the store.
All the best in the new year ahead!